Introduction
How to make an update?
A version check (by default) runs once per day and informs you about a new version. But it does not install anything automatically.

If you have installed the software already it depends on the kind of your first installation.

Remark:
None of the procedures will overwrite any userspecific config file.

Web based updater
The easiest variant for the most people.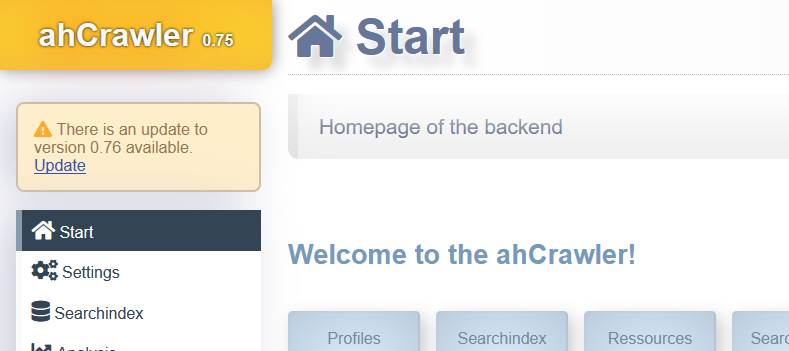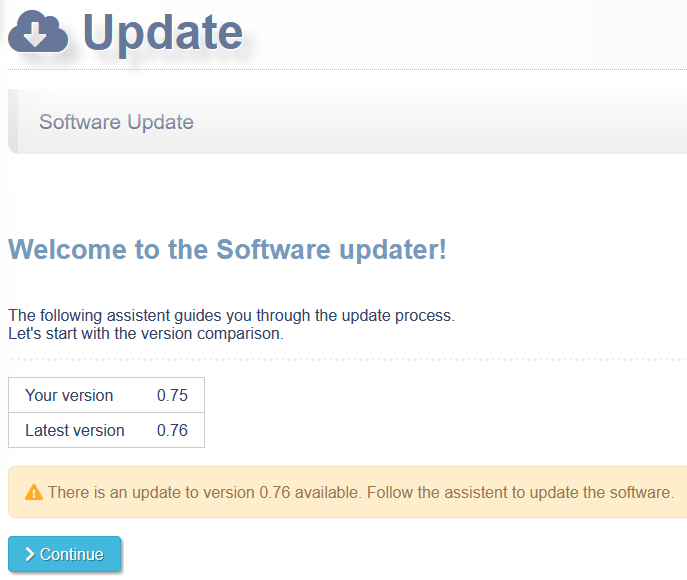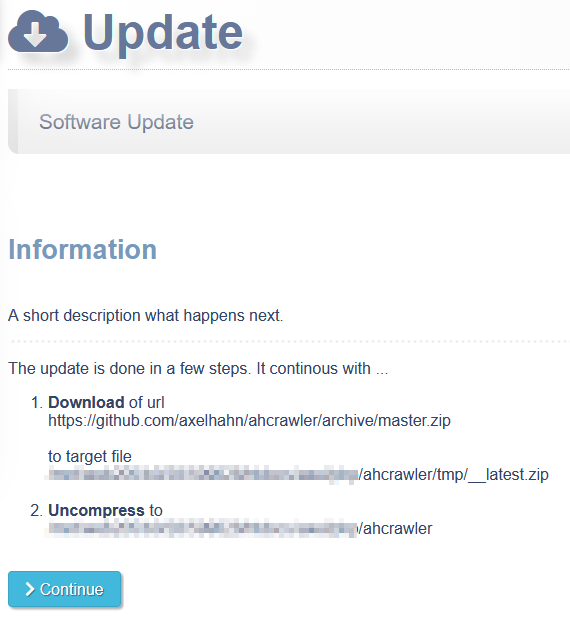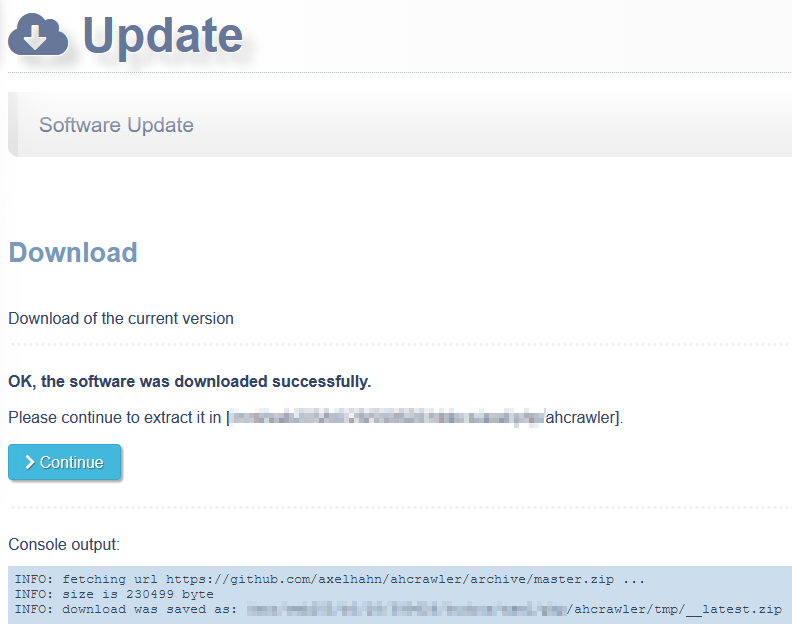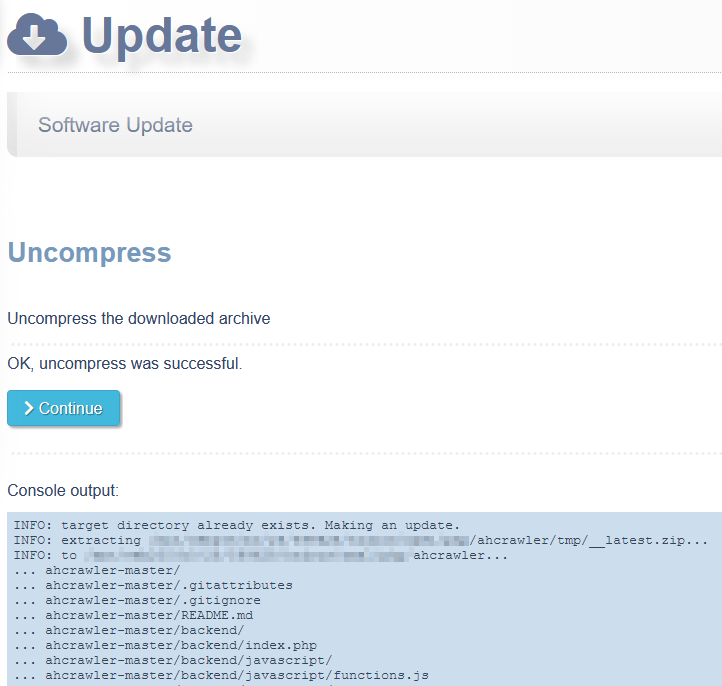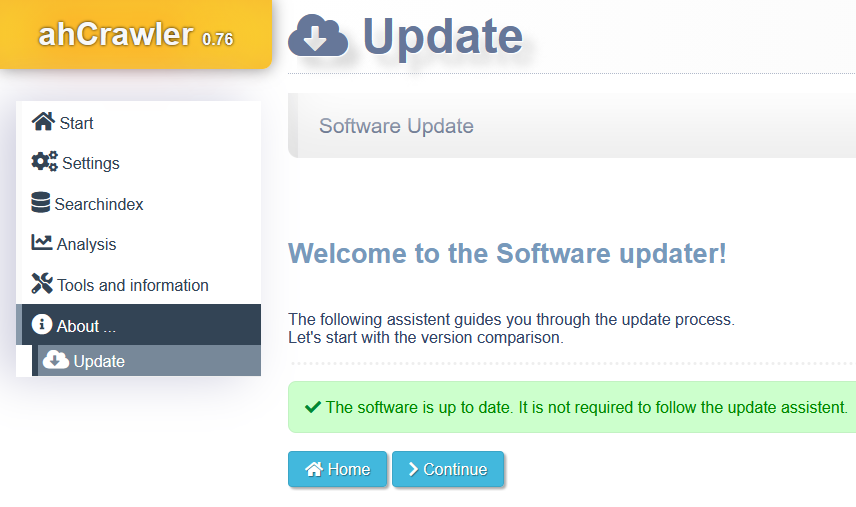 Dowload as Zip
The manual way:
Download the zip file of the latest version:
Download

Extract the content of the zip file into your current installation.