Table of Contents
Page: Resources
You get coloumns per filter category. The lines show the found values per category and its count.
Click to a wanted value of a category to reduce the view.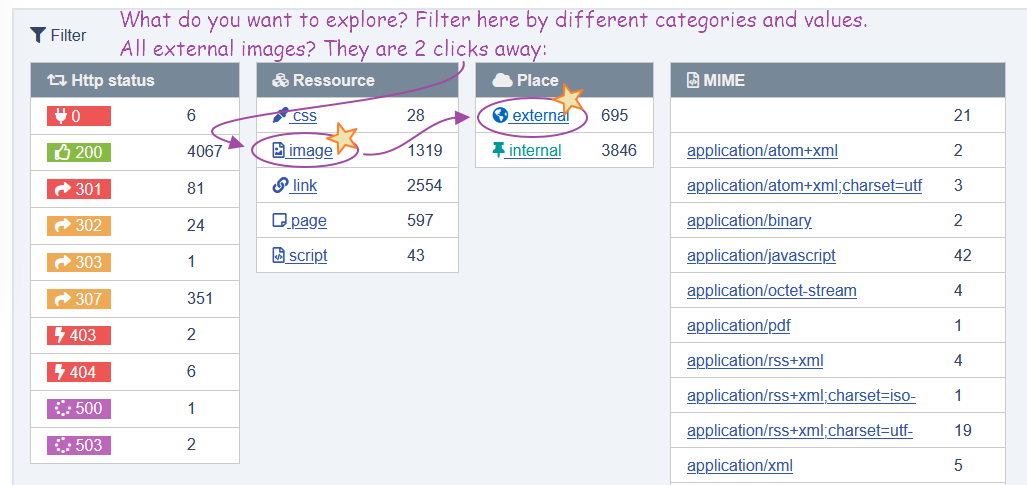 After activating a filter you get a filter bar with the selected filters. You can disable a single filter or press [X] to remove all filters and start over.